What is the problem?
Residents of correctional facilities who are deemed as seriously challenging, either due to violence or persistent disciplinary infractions, are routinely housed in solitary confinement as a means of violence prevention. As has been well documented, solitary confinement does not solve problems, it only worsens them and exacerbates violent behavior. Residents are not provided the support they need for success. This negatively impacts both the residents and the staff.
What is the solution?
Amend at UCSF has developed, in close partnership with our Norwegian colleagues, a specialized approach for corrections staff and leadership to:
– decrease overall incidents of violence in special housing units, and
– create a "boots on the ground" strategy for successfully transitioning individuals out of solitary confinement and back into a facility's general population.
What is the Amend Resource Team (ART)?
The Amend Resource Team (ART) is a health-focused approach to limiting, and ultimately ending, the use of solitary confinement for people with serious behavioral and/or mental health issues. It is an alternative approach to the default correctional action of responding to recalcitrant resident behavior with physical force and isolation. Read full description here.
ART is decidedly NOT a one-size-fits-all model. Amend staff work with individual correctional facilities to determine the best methods of integration and implementation for that facility. For example, the Oregon Department of Corrections has piloted two such programs at different facilities in their system, completely separate from one another, with the understanding that frontline officers have the clearest understanding of the daily challenges posed by their housing units, and also of generating the solutions themselves to meet those challenges. The Superintendent of the Snake River Correctional Institute (SRCI) in Oregon reported to us in early 2020 that five SRCI residents have successfully moved into the general population after 81 combined years in solitary confinement. All of which he credits as a direct result of the Amend Resource Team.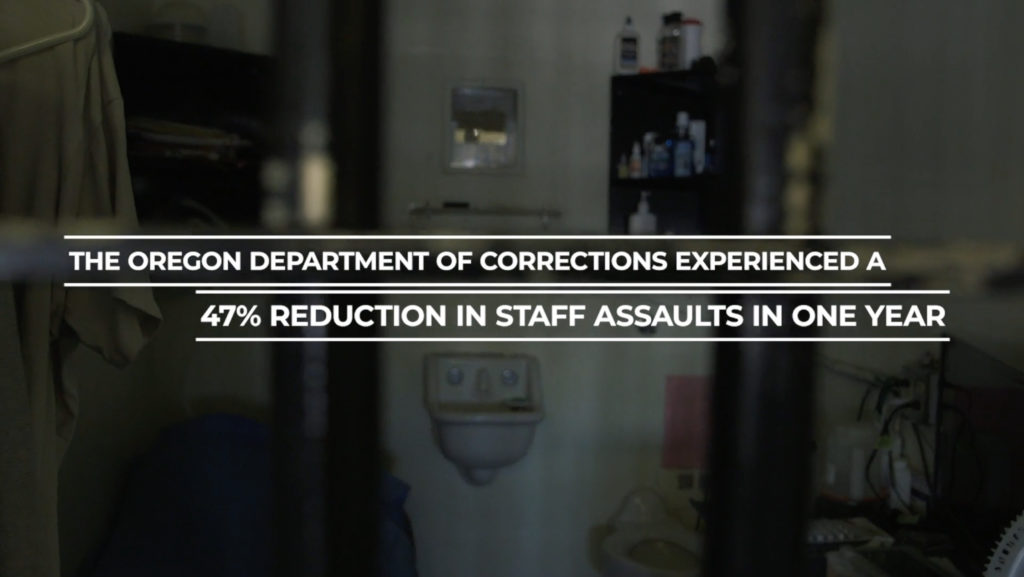 How to bring ART your state/facility
Amend provides structured training and guidance over an 18-month period to launch ART pilot projects. Core components of the pilot include officer training, mentorship, ongoing learning using problem-based educational model, and evaluation to ensure goals are met. Contact us to learn more.
What resident participants are saying
"I have been housed in solitary confinement for 11 years. I was pulled out one day and brought into a conference room where 10 staff (who had just received training from Amend) told me they had a vested interest in my success…at first I was in shock then skeptical when they escorted me unrestrained out onto the compound. The first thing that went through my mind was that I was in plain view of a gun tower and I had doubts that I might not make it out of this situation alive, but after we returned to the conference room there was an overwhelming flood of emotional feelings that gradually turned into a confidence I haven't felt for years. After meeting with this group several more times it became more of a protective feeling because they truly cared about me."
"I just want to thank you for giving us a chance to feel free for a moment. They say it's the little things that matter in life. Sometimes it's a little love, that makes a person want change within. Thank you for giving us that view that there is someone who cares about us."

What correctional officer participants are saying
"Literally the last day of training, when we had a big disturbance, I was touching a participant of that disturbance on the shoulder and saying, 'I'm going to take care of you right now.' I don't know if you understand the significance of that or not, but I went something like ten years in corrections without touching [a resident] in a non-use of force situation."
What leadership is saying
"Believing that someone has the potential to change and sharing that message in a prosocial manner is so humanly powerful."