Brie Wiliams, MD, MS

Director
---
Brie Williams, MD, MS (Director) is a Physician and Professor of Medicine at the University of California, San Francisco in Hospice and Palliative Care, Geriatrics and Internal Medicine. Dr. Williams collaborates with colleagues from criminal justice, public safety and the law to integrate a healthcare perspective into criminal justice reform. Her research has called for increased attention to the impact of solitary confinement on adverse physical health outcomes; a more scientific development of medical "compassionate" release policies for incarcerated patients with serious illness; and improved systems for defining, recognizing, and responding to disability, dementia, and serious illness in the correctional environment. Dr. Williams directs the Criminal Justice Aging Project, which develops training in aging related health and serious illness for criminal justice professionals including police, correctional officers, and correctional clinicians. Dr. Williams has served as a consultant for jails, prisons and legal and policy organizations throughout the U.S. and internationally, including the National ACLU, the U.S. Sentencing Commission, and the World Health Organization. As Founder and Director of IMPACT Prisons, her work is increasingly focused on transforming U.S. prison culture as a vital strategy for restoring humanity to the U.S. criminal justice system and ending mass incarceration.

Cyrus Ahalt, MPP

Co-Director
---
Cyrus Ahalt, MPP, is Deputy Director of The Criminal Justice & Health Program at UCSF where he has spent the past decade designing and administering diverse projects aimed at improving the health and criminal justice outcomes of people who live and work in U.S. jails and prisons. As part of that work, he co-directs a consultation service that identifies and addresses deficiencies in partnering correctional health care systems. As an academic, he conducts policy-oriented research to better understand and meet the complex health care needs of medically vulnerable criminal justice-involved people and publishes commentaries translating evidence into calls for prison and criminal justice policy reforms. As co-Director of Amend at UCSF, Cyrus has collaborated closely with multiple state corrections departments to adapt core principles and best correctional practices from around the world for application in the unique U.S. correctional environment. That work has resulted in dramatic reductions in solitary confinement, reduced uses of force, and substantial declines in interpersonal conflict, including violence, inside institutions enrolled in the program. Prior to his work at UCSF, Cyrus implemented and evaluated public health interventions in sub-Saharan African nations emerging from conflict.

Michele Casadei, BS

---
Michele Casadei, BS, has worked with Dr. Brie Williams for 10 years. Her primary responsibilities are focused on supporting research, policy innovation and program development for The Criminal Justice & Health Program at UCSF. She has been the lead organizer of Amend at UCSF for the past 5 years.

David Cloud, JD, MPH

Research Program Manager
---
David earned his bachelor's degree in Psychology at the University of Georgia, his JD at the Villanova University School of Law, his MPH at Columbia University, and is currently enrolled in a PhD program at Emory University. David has presented nearly two dozen times on criminal justice and health disparities, is an active member in numerous community organizations and working groups on health reform, has multiple peer-reviewed publications on solitary confinement, health reform (particularly for the underserved populations), and public health policies. David is currently a Pre-Doctoral Fellow at Brown University on an R25 Award entitled "Criminal Justice Research Training Program on Substance Use, HIV, and Comorbidities", and previously received two separate grants from the Robert Wood Johnson and Livingston Foundations. David comes to Amend from the Vera Institute of Justice, where he worked as a Senior Program Associate since 2012. Over the past seven years, David has made a huge impact at the Center for Sentencing and Corrections and had direct involvement in the following efforts/programs:
• Safe Alternatives to Segregation/Safe Prisons, Safe Communities
• Transforming responses to drug use in the U.S. justice system
• Enhanced Pre-Arraignment Screening Unit Project
• Justice Reform for Healthy Communities
• 50 State Prison Health Survey
• Justice and Health Connect
• Competency Restoration Project
• The Role of Indigent Defense for Defendants with Mental Health Disorders
Prior to working at the Vera Institute, David worked at the Emory University-Rollins School of Public Health as a Research Assistant on a project intended to mitigate overdose, curb infectious disease transmission, and expand addiction services for people who inject drugs in rural Kentucky. David was also a Program Manager at Columbia University, Joseph L. Mailman School of Public Health where he managed a study on public health initiatives in New York City. Finally, David also worked as a Legal Research Staff for the Center for Court Innovation and was a Habeas Corpus Unit Intern for the Federal Community Defender Office. With over 13 years of experience and a passion for health reform, David has chosen to join Amend and be a part of bringing evidence-based health and healthcare solutions to criminal justice reform efforts in California and nationwide.

Kim Ekhaugen

---
Kim Ekhaugen is the Director of the International Unit in the Directorate of Norwegian Correctional Service. In his current position, he is responsible for managing the EEA/Norway Grants funds in prison and probation service projects in a number of countries, including Romania, Poland, Lithuania, Latvia, Czech Republic, Bulgaria. In addition, he is responsible for cooperation projects between Russia and Norway and international cooperation in general. Mr. Ekhaugen has more than 30 years of service in the Norwegian Correctional Service. He held several management positions in Oslo Prison (the largest prison in Norway) from the lowest to the highest level. He was also responsible for conducting a pilot at a halfway house focusing on interdisciplinary action between prison staff, probation staff and social workers. The model that was created in 2000 is still an ongoing model for all halfway houses in Norway.

Craig Haney, Phd, JD

Co-Director
---
Craig Haney, Phd, JD (Co-Director) is Distinguished Professor of Psychology and the UC Presidential Chair (2015-2018) at the University of California, Santa Cruz. He served as one of the principal researchers on the highly publicized "Stanford Prison Experiment" in 1971. Since then, he has been studying the psychological effects of living and working in prison environments. His widely praised book, Reforming Punishment: Psychological Limits to the Pains of Imprisonment, was published by the American Psychological Association in 2006 and nominated for a National Book Award. His work has taken him to numerous maximum security prisons across the United States and in many other countries where he has evaluated conditions of confinement and interviewed prisoners and staff members about the broad psychological consequences of incarceration. In the late 1970s, Professor Haney began to study the unique psychological effects of solitary confinement and, over the last several decades, has conducted in-depth assessments of hundreds of solitary or "supermax" prisoners in a number of prison systems. Professor Haney has served as an expert witness in several landmark cases addressing the constitutional rights of prisoners in the United States, including Toussaint v. McCarthy (1983), Madrid v. Gomez (1995), Coleman v. Gomez (1995), Ruiz v. Johnson (1999), and Brown v. Plata (2011). In 2012, he was appointed to a National Academy of Sciences Committee studying the causes and consequences of mass incarceration in the United States and also testified at an historic hearing before the U.S. Senate examining the nature and effects of solitary confinement.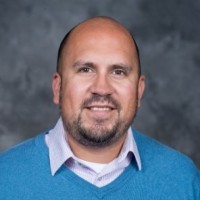 Kevin Reeder, MPA

Program Manager
---
Kevin Reeder, MPA, is a Program Manager for Amend at UCSF. As Program Manager, Kevin works closely with Amend's correctional partners to train staff and develop and implement initiatives designed to transform the culture inside participating facilities to the benefit of staff and residents alike. Previous to his work at Amend, Kevin spent 5 years as Program Manager for a Corrections and Detentions Health Care Accreditation Program at a San Francisco based nonprofit. While there he worked closely with various correctional healthcare providers to ensure residents in California county jails and juvenile halls received a constitutional level of health care. Kevin has collaborated with correctional healthcare providers and county leaders throughout California to improve health care delivery systems in county jails. He brings a wealth of experience from the world of correctional medicine and a long track record of successful collaboration with correctional system leadership and staff to the Amend team.
Current and Past Partners
---