Ada Kwan

Health Economist
---
Ada Kwan, Postdoctoral Scholar is a health and development economist with 12+ years of experience conducting research and advising on policy related to the effects and implications of scaling up health and education interventions in low-resource settings and for marginalized populations. Typically utilizing the combination of field experiments, experimental research designs, and complex measurement methods to understand quality of care, Ada has worked in Africa, Asia, and Latin America with the Mexico National Institute of Public Health and the World Bank. Ada has a PhD in Health Policy and Health Economics from UC Berkeley and an MHS in International Health Systems from Johns Hopkins University.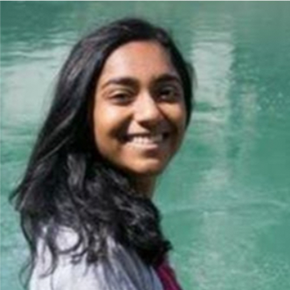 Apoorva Rangan

Intern
---
Apoorva Rangan, Compassionate Release Intern: Apoorva's work at Amend centers on recruiting and training providers to support Families Against Mandatory Minimums (FAMM) in its efforts to represent individuals petitioning for early release or re-sentencing through the Compassionate Release Clearinghouse. Prior to joining Amend as a program assistant, Apoorva earned a B.A. in stem cell biology and philosophy from Harvard.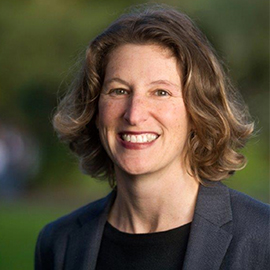 Brie Williams

Founder and Director
---
Brie Williams focuses on integrating a public health immersive human rights perspective into justice reform, with a focus on improving the health and wellbeing of prison staff and residents through international educational experiences with public health focused correctional systems; ending solitary confinement; improving compassionate release policies for incarcerated patients with serious illness; and enhancing the response to disability, dementia, and serious illness in correctional settings.

Cyrus Ahalt

Chief Program Officer
---
Cyrus Ahalt has 15 years of experience in public health and justice reform with expertise in program design and evaluation. His work identifying and addressing the health- and human rights-related harms of American penal policy and practice has been widely published in the academic and lay press. As Chief Program Officer at AMEND, Cyrus is responsible for all aspects of program development and delivery. He has a degree in Public Policy from Georgetown University and lives in Maine with his partner and their two kids.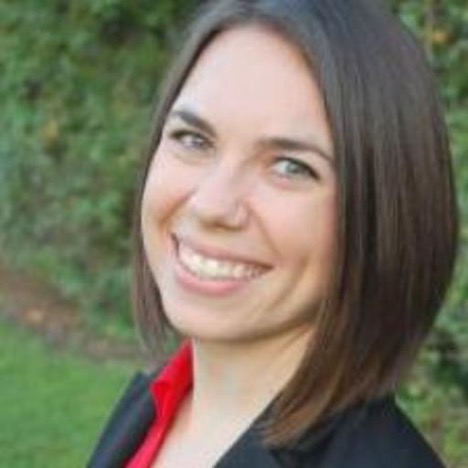 Dallas Augustine

Postdoctoral Student
---
Dallas Augustine is a criminologist and sociolegal scholar whose research examines punishment and inequality, typically through the use of mixed-methods approaches to studying prisons and prisoner reentry. Beyond research, Dallas works in harm reduction to provide direct services to people who use drugs, experience homelessness, or are otherwise impacted by the criminal legal system. Dallas works with Amend to evaluate novel approaches to reducing the use of solitary confinement in maximum security prisons and reentry service provision in minimum security prisons. She received her PhD in Criminology, Law & Society from the University of California, Irvine, where she also received her MA, and earned her BA at New York University.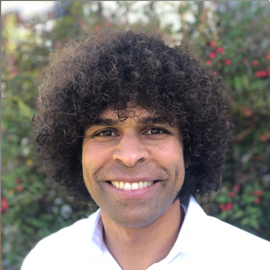 Daryl Norcott

Director of Community Partnerships
---
Daryl Norcott earned his BA at Harvard College and his JD at Villanova University School of Law. He has over twenty years of experience in program development, community building and project narrative creation. Daryl is responsible for developing communications strategy and long-term correctional culture change messaging to a growing number of partners, allies and the public at-large.

David Cloud

Research Director
---
David H. Cloud has more than 12 years of experience conducting research and policy analysis on issues at the intersection of public health, drug policy, and mass incarceration. He is a mixed-methodologist that applies a framework grounded in social-ecological theory, human rights, and harm reduction to study how carceral environments and prison reform efforts impact the lives of incarcerated people, as well as those who work in prisons. He has a JD from Villanova University Law School, an MPH from Columbia University, and is a PhD candidate at the Rollins School of Public Health at Emory University. He lives in Atlanta, Georgia.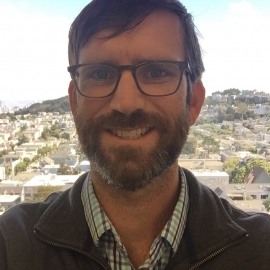 David Sears

Director of Healthcare Quality
---
David Sears is an Associate Professor of Medicine at the University of California, San Francisco. He is a specialist in internal medicine with a subspecialty in infectious diseases. At Amend Dr. Sears focuses on evaluations of healthcare quality in the California Correctional Health Care Services (CCHCS) system. The aim of this work is to improve healthcare outcomes, safety, and patient satisfaction for all residents of correctional facilities.
Helene Miles

Summer Intern
---
UCSF School of Medicine, MD Candidate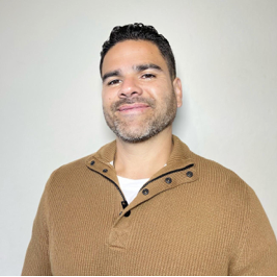 Fernando Murillo

Program Coordinator
---
Fernando Murillo is a Berkeley native and has worked in the only licensed hospice in the state of California prison system for 5 years. Fernando received training for end-of-life palliative care from USC and UC Davis for Hospice care in a correctional setting. Fernando has facilitated numerous criminal justice classes at San Francisco's Urban High School to educate the youth about the imperative need to redefine how we see humanity from the community to carceral settings. Fernando has been a contributor to The Aging Research in Correctional Health Care network, including his participation in panel discussions. During Fernando's 24 years of incarceration, he committed himself to improving the overall quality of life in the correctional setting for everyone present, staff and incarcerated people alike.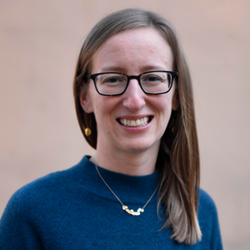 Ilana Garcia-Grossman

Research Coordinator
---
Ilana Garcia-Grossman is a research fellow in the National Clinician Scholars Program at the University of California, San Francisco. She is a physician by training and practices primary care at the San Francisco VA Medical Center. Her research interests include improving the health of people involved in the criminal legal system.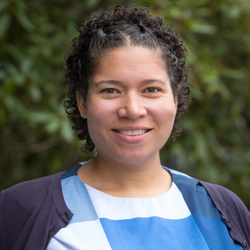 Jen James

Program Evaluation
---
Dr. Jennifer James is an Assistant Professor in the Institute for Health and Aging, the Department of Social and Behavioral Sciences, and the Bioethics program at the UCSF. Jen is a qualitative researcher and Black Feminist scholar whose research lies at the intersection of race, gender and health, with a specific focus on experiences of cancer and chronic illness. Her current work is focused on experiences of health and illness for people who are or have been incarcerated.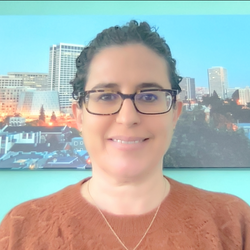 Julie Lifshay

Program Manager
---
With over 20 years of experience, Dr. Julie Lifshay has dedicated her career to addressing health disparities. Starting at the Centers for Disease Control and Prevention as a behavioral scientist, Dr. Lifshay helped to develop the first Evidence Based Intervention specifically designed for people who were formally incarcerated. She earned her PhD in Epidemiology at the University of California, Berkeley where she work on (HIV) Prevention in Uganda. Julie returned to focus on the health issues affecting individuals and families impacted by incarceration as the Health and Special Projects manager at Centerforce for 9 years, and then served as Director of Aging and Retention in Care at the San Francisco AIDS Foundation (SFAF) where she led teams focused on linkage and retention in HIV care, housing, issues faced by those aging with HIV, and HIV prevention and treatment for older African American LGBTQ men.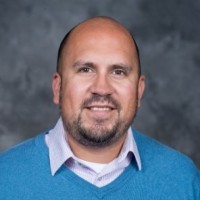 Kevin Reeder

Program Manager, Volunteer Coordinator
---
Kevin Reeder works closely with AMEND's correctional partners to train staff and develop and implement initiatives designed to transform the culture inside participating facilities to the benefit of staff and residents alike.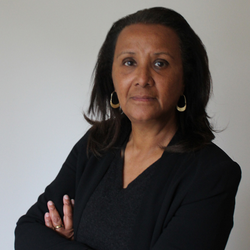 Lynda Sanjurjo-Rutter

Program Manager
---
Lynda comes to Amend with deep experience working with non-profit leaders and volunteers. She focuses on optimizing programmatic operations as Amend scales to meet an ever-increasing demand for its transformational trainings, educational materials, and public advocacy work.
Madeline Adee

Research Program Assistant
---
University of California, Berkeley School of Public Health, PhD Student in Health Policy

Michele Casadei

Program Coordinator
---
Michele Casadei is Program Lead and has worked with Dr. Brie Williams for over 11 years. She provides operational and project management support across a broad range of projects related to Amend, a health-focused prison reform program to advance a humane, healthy, and dignity-driven transformation of correctional culture in the United States. She lives in San Francisco with her daughter and spouse.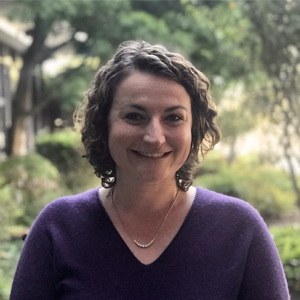 Sarah Bronstein

Communications Project Manager
---
Sarah Bronstein has a BA in Public Relations and Advertising from the Chapman University and over 10 years of professional experience in marketing and communications. Sarah supports AMEND with our video series, website support, among other projects. Sarah also serves as the Program Manager for The Aging Research in Criminal Justice & Health (ARCH) Network.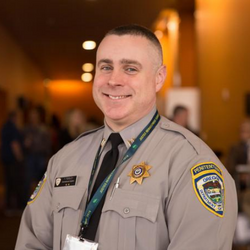 Toby Tooley

Program Manager
---
Toby Tooley is a Program Manager at Amend, after being a participant of Amend programming since 2018. Prior to joining the Amend staff, Toby Tooley worked with Oregon Department of Corrections for nearly 15 years where he helped improve the living and working conditions at the Oregon State Penitentiary using Norway's public health principles. Toby has joined the Amend team as a Program Manager to help others cultivate culture change, by bringing new perspectives to core correctional practices.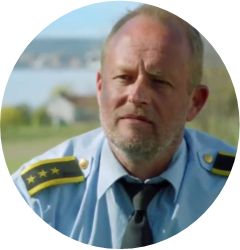 Tom Eberhardt

Norwegian Program Manager
---
Tom Eberhardt is a senior adviser for the Norwegian Correctional Service (KDI) and was educated at the Correctional Service of Norway Staff Academy as a prison officer and has higher education in economics and crisis management. Tom worked 26 years in different prisons in Norway and held several management positions. The past 6 years Tom has been Warden at Bastøy Prison. Since February 2020 he has worked full time for Amend.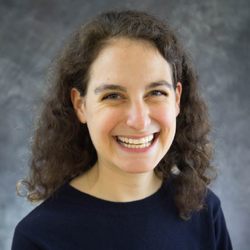 Zoë Kopp

Medical Education Fellow
---
Zoë Kopp is a Clinician Educator Fellow at the University of San Francisco Department of General Internal Medicine. She is a primary care physician and received her MD from Emory University School of Medicine. At Amend, Zoë collaborates on video curriculum for correctional officers and medical FAQs on COVID-19 for residents of correctional facilities.