Brie Wiliams, MD, MS

Founder and Director
---
Brie Williams, MD, MS (Director) is a Physician and Professor of Medicine at the University of California, San Francisco in Internal Medicine, Hospice and Palliative Care, and Geriatrics. Dr. Williams spent her early career focused on improving the health of incarcerated older adults and people with serious illness. Her research has called for increased attention to the impact of solitary confinement on adverse physical health outcomes; a more scientific development of medical "compassionate" release policies for incarcerated patients with serious illness; and improved systems for defining, recognizing, and responding to disability, dementia, and serious illness in the correctional environment. She served as a medical expert on several lawsuits related to conditions of confinement, and became familiar with the poor health outcomes that are common among correctional staff as well as prison residents of all ages. These experiences made her recognize the need to integrate a health perspective into criminal justice reform. In 2014, Dr. Williams visited the correctional service in Norway where she heard the motto "In Norway, people go to court to be punished, they go to prison to become better neighbors." This fundamental public health vision, that correctional facilities can help create a safer society by training their staff in the knowledge and skills needed to support and uplift prison residents to improve their lives for the better, animates Amend's focus on engaging staff and residents to achieve prison culture change through a shared vision of improved health, dignity and well-being. As Founder and Director of Amend, her work is increasingly focused on transforming U.S. prison culture as a vital strategy for restoring humanity to the U.S. criminal justice system and ending mass incarceration.

Cyrus Ahalt, MPP

Chief Program Officer
---
Cyrus has spent the past decade designing and administering a range of programs and research projects aimed at improving the health and criminal justice outcomes of people who live and work in U.S. jails and prisons. As part of that work, he co-directs a consultation service that identifies and addresses deficiencies in correctional health care systems. As an academic, he conducts policy-oriented research to better understand and meet the complex health care needs of medically vulnerable criminal justice-involved people and publishes commentaries translating evidence into calls for prison and criminal justice policy reform. As Chief Program Officer of Amend at UCSF, Cyrus is responsible for all Amend program development and delivery and has collaborated closely with a growing number of state corrections departments to adapt core principles and best correctional practices from around the world for application in the unique U.S. correctional environment. Cyrus is fortunate to lead a growing team of deeply knowledgeable and passionate program management and development staff and external partners. Their work has resulted in dramatic reductions in the uses of solitary confinement and force and substantial declines in violence inside institutions enrolled in the program as well as in substantially improved health, wellbeing, and commitment to health, healing, and rehabilitation among directly impacted residents and staff. Prior to his work at UCSF, Cyrus implemented and evaluated public health interventions in nations emerging from conflict.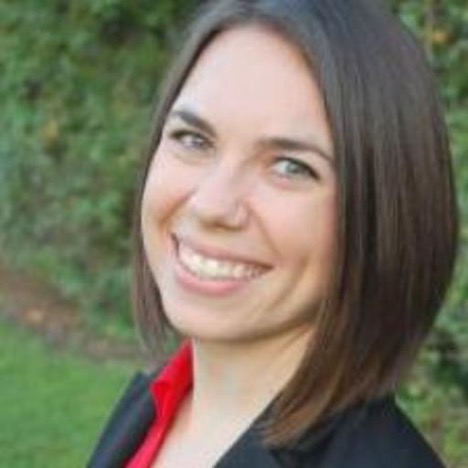 Dallas Augustine

Research Associate
---
Dallas Augustine is a Research Associate with AMEND. She earned her bachelor's degree at New York University and her Master's degree at the University of California, Irvine, where she is currently a Doctoral Candidate in the Department of Criminology, Law & Society. Dallas' research examines the intersections of punishment and inequality, particularly in the areas of reentry employment and solitary confinement's impacts on resident mental and physical health. Dallas is a Fellow of the Economic Self-Sufficiency Policy Research Institute and her dissertation research, funded by the National Science Foundation, documents the ways in which people on parole experience coercive work as a result of their supervision requirements, compelling them to accept work that is at times dangerous, underpaid, and outside the bounds of legal labor protections. She has also played a key role in an experimental study examining employer aversion to hiring people with criminal records and a pilot study of a smartphone-based online job club program for people on parole.
Dallas is also a harm reduction advocate and serves as the President of the Orange County Needle Exchange Program, the first syringe access program in Orange County, CA. Building on her work in harm reduction, Dallas collaborated with the Department of Obstetrics & Gynecology's Family Planning Research group at the UCI School of Medicine, studying access and barriers to contraception for women who use drugs and experience homelessness. Dallas' commitment to community engaged research has been recognized by the University of California, Irvine where she was awarded the Graduate Student Great Partner Award from UCI Engage in 2019 and the Dynamic Womxn Award for Community Engagement in 2017. She also received the Emerging Scholar Award for Excellence in Research & Public Policy from the University of California Center in Sacramento.

Michele Casadei, BS

Program Coordinator
---
Michele Casadei, BS, has worked with Dr. Brie Williams for 10 years. Her primary responsibilities are focused on supporting research, policy innovation and program development for The Criminal Justice & Health Program at UCSF. She has been the lead organizer of Amend at UCSF for the past 5 years.

David Cloud, JD, MPH

Research Director
---
David earned his bachelor's degree in Psychology at the University of Georgia, his JD at the Villanova University School of Law, his MPH at Columbia University, and is currently enrolled in a PhD program at Emory University. David has presented nearly two dozen times on criminal justice and health disparities, is an active member in numerous community organizations and working groups on health reform, has multiple peer-reviewed publications on solitary confinement, health reform (particularly for the underserved populations), and public health policies. David is currently a Pre-Doctoral Fellow at Brown University on an R25 Award entitled "Criminal Justice Research Training Program on Substance Use, HIV, and Comorbidities", and previously received two separate grants from the Robert Wood Johnson and Livingston Foundations. David comes to Amend from the Vera Institute of Justice, where he worked as a Senior Program Associate since 2012. Over the past seven years, David has made a huge impact at the Center for Sentencing and Corrections and had direct involvement in the following efforts/programs:
• Safe Alternatives to Segregation/Safe Prisons, Safe Communities
• Transforming responses to drug use in the U.S. justice system
• Enhanced Pre-Arraignment Screening Unit Project
• Justice Reform for Healthy Communities
• 50 State Prison Health Survey
• Justice and Health Connect
• Competency Restoration Project
• The Role of Indigent Defense for Defendants with Mental Health Disorders
Prior to working at the Vera Institute, David worked at the Emory University-Rollins School of Public Health as a Research Assistant on a project intended to mitigate overdose, curb infectious disease transmission, and expand addiction services for people who inject drugs in rural Kentucky. David was also a Program Manager at Columbia University, Joseph L. Mailman School of Public Health where he managed a study on public health initiatives in New York City. Finally, David also worked as a Legal Research Staff for the Center for Court Innovation and was a Habeas Corpus Unit Intern for the Federal Community Defender Office. With over 13 years of experience and a passion for health reform, David has chosen to join Amend and be a part of bringing evidence-based health and healthcare solutions to criminal justice reform efforts in California and nationwide.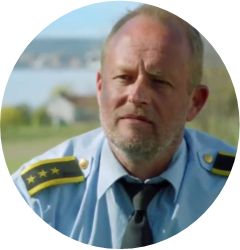 Tom Eberhardt

Norwegian Program Manager
---
Tom Eberhardt is a senior adviser for the Norwegian Correctional Service (KDI) and was educated at the Correctional Service of Norway Staff Academy as a prison officer. Tom worked 25 years in different prisons in Norway and held several management positions. The past 11 years Tom has been Governor at Indre Østfold Prison and Bastøy Prison. He has participated in writing white papers for Norwegian parliament, and correctional policies and different strategies for KDI.
As Governor he has worked on the development of prisons in Romania and The Czech Republic. Tom is educated in crisis management, and security and intelligence from University college and the Norwegian Army. In 2018 Tom was invited to give a TEDx speech at the University of Bristol (UK) on how to understand prison culture.
As Governor he has worked on the development of prisons in Romania and The Czech Republic. Tom is educated in crisis management, and security and intelligence from University college and the Norwegian Army. In 2018 Tom was invited to give a TEDx speech at the University of Bristol (UK) on how to understand prison culture.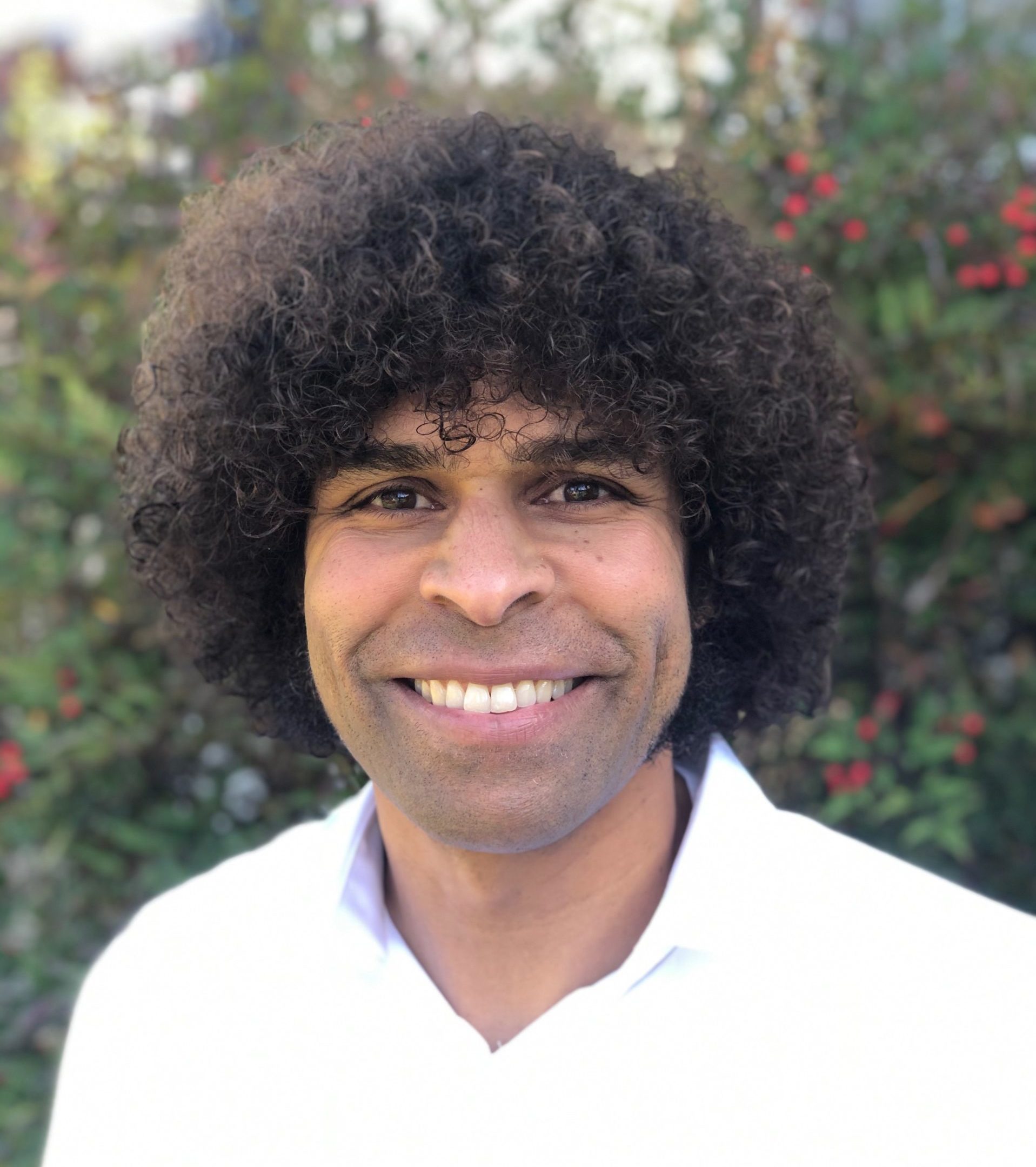 Daryl Norcott, JD

Communications Director
---
Daryl earned his bachelor's degree in English at Harvard College, and his juris doctorate at Villanova University. He has over twenty years of experience in program development, community building and project narrative creation. Prior to joining Amend he worked in Oakland, California as a legislative aide and community liaison on both local and federal levels of government. He also served as a non-profit director and community consultant for transportation-related projects throughout the Bay Area. Daryl comes to Amend with a deep appreciation of the impacts of incarceration. He worked as a non-sworn sheriff's deputy in a county courthouse. He was a Legal Intern at the Defender Association of Philadelphia. He has assisted formerly incarcerated community members navigate the numerous barriers to sustained societal reentry. And like a growing number of Americans, he has witnessed a family member suffer the life-long ramifications of entering the criminal justice system. Daryl will bring this diverse background to bear in developing Amend's communications strategy and continuing to deliver a message of innovative correctional culture to a growing number of partners, allies and the public at-large.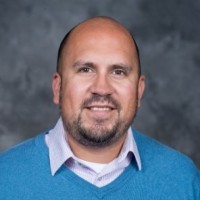 Kevin Reeder, MPA

Program Manager
---
Kevin Reeder, MPA, is a Program Manager for Amend at UCSF. As Program Manager, Kevin works closely with Amend's correctional partners to train staff and develop and implement initiatives designed to transform the culture inside participating facilities to the benefit of staff and residents alike. Previous to his work at Amend, Kevin spent 5 years as Program Manager for a Corrections and Detentions Health Care Accreditation Program at a San Francisco based nonprofit. While there he worked closely with various correctional healthcare providers to ensure residents in California county jails and juvenile halls received a constitutional level of health care. Kevin has collaborated with correctional healthcare providers and county leaders throughout California to improve health care delivery systems in county jails. He brings a wealth of experience from the world of correctional medicine and a long track record of successful collaboration with correctional system leadership and staff to the Amend team.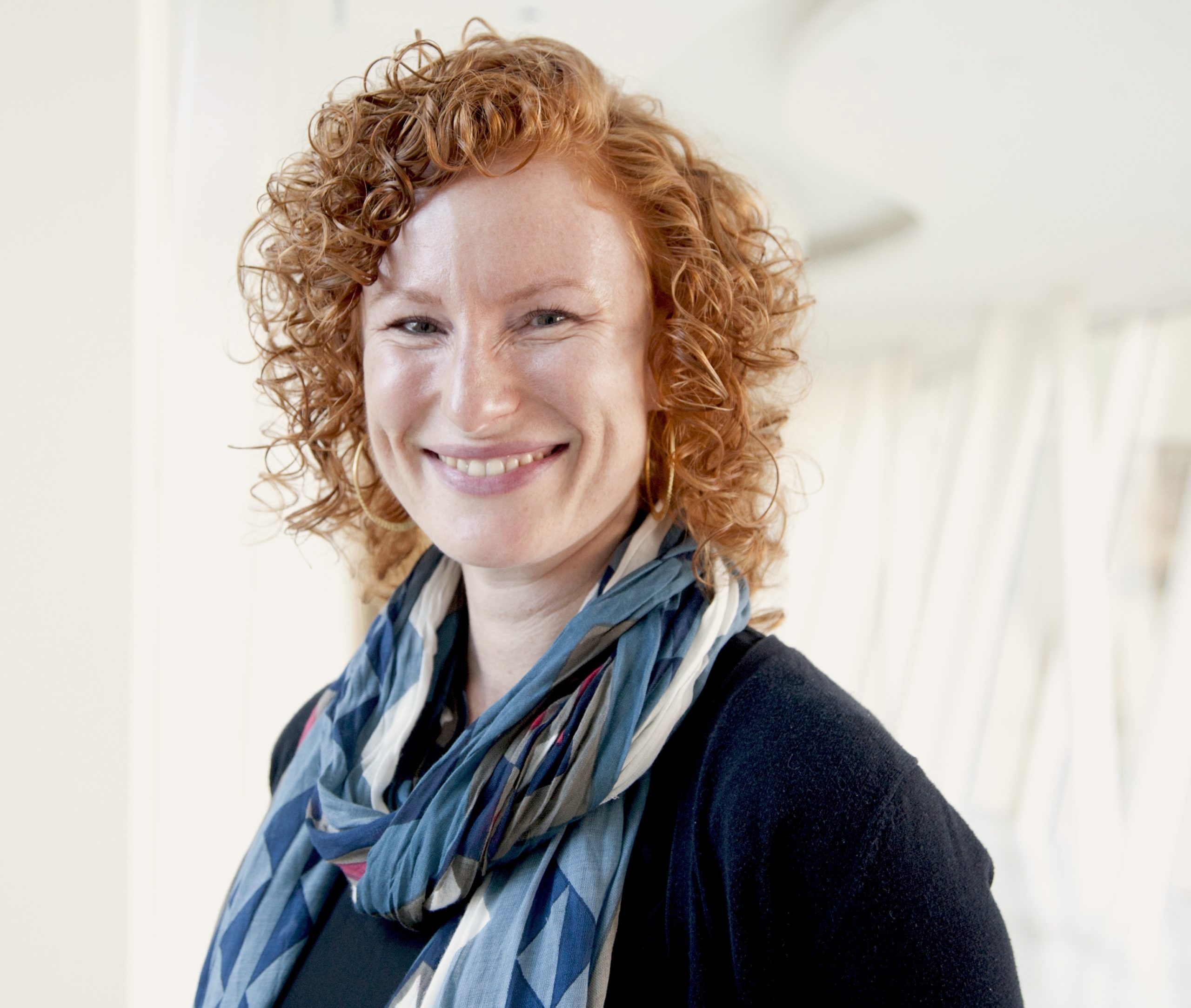 Leah Rorvig, MD, MS

Director of Health Education
---
Dr. Rorvig is a family doctor and geriatrician dedicated to the care of homebound older adults and persons with disabilities. Currently she works as a primary care geriatrician for UCSF Housecalls, a home-based primary care practice serving more than 400 patients in San Francisco.
Dr. Rorvig also works with geriatrics fellows in their training in home-based primary care. She serves as the director for home-based primary care education for the UCSF Family & Community Medicine Residency.
Dr. Rorvig's research focuses on evaluating health care quality in the California Correctional Health Care Services system.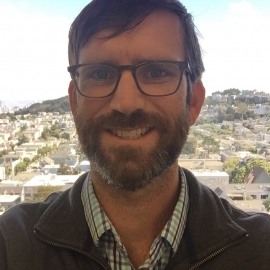 David Sears, MD

Director of Healthcare Quality
---
Dr. Sears completed an internal medicine residency at New York Presbyterian Hospital-Columbia and an infectious diseases fellowship at UCSF. Following fellowship, he joined the Division of HIV Medicine at Harbor-UCLA Medical Center where he was named the Associate Program Director of the Infectious Diseases Fellowship and oversaw the development of a new curriculum for fellows. Since returning to UCSF, Dr. Sears has directed a number of medical education initiatives at the 360 Positive Care Center where he precepts trainees and cares for HIV-positive patients. Dr. Sears also serves as the faculty sponsor of the UCSF medical students' HIV Interest Group and as a committee member of the HIV Medicine Association (HIVMA) Medical Students Program. In addition to providing HIV primary care, Dr. Sears attends on the infectious diseases consult services at the Parnassus campus and the hospital medicine service at Zuckerberg San Francisco General Hospital. His research activities include evaluating health care quality in outpatient HIV clinics and in the California Correctional Health Care Services system.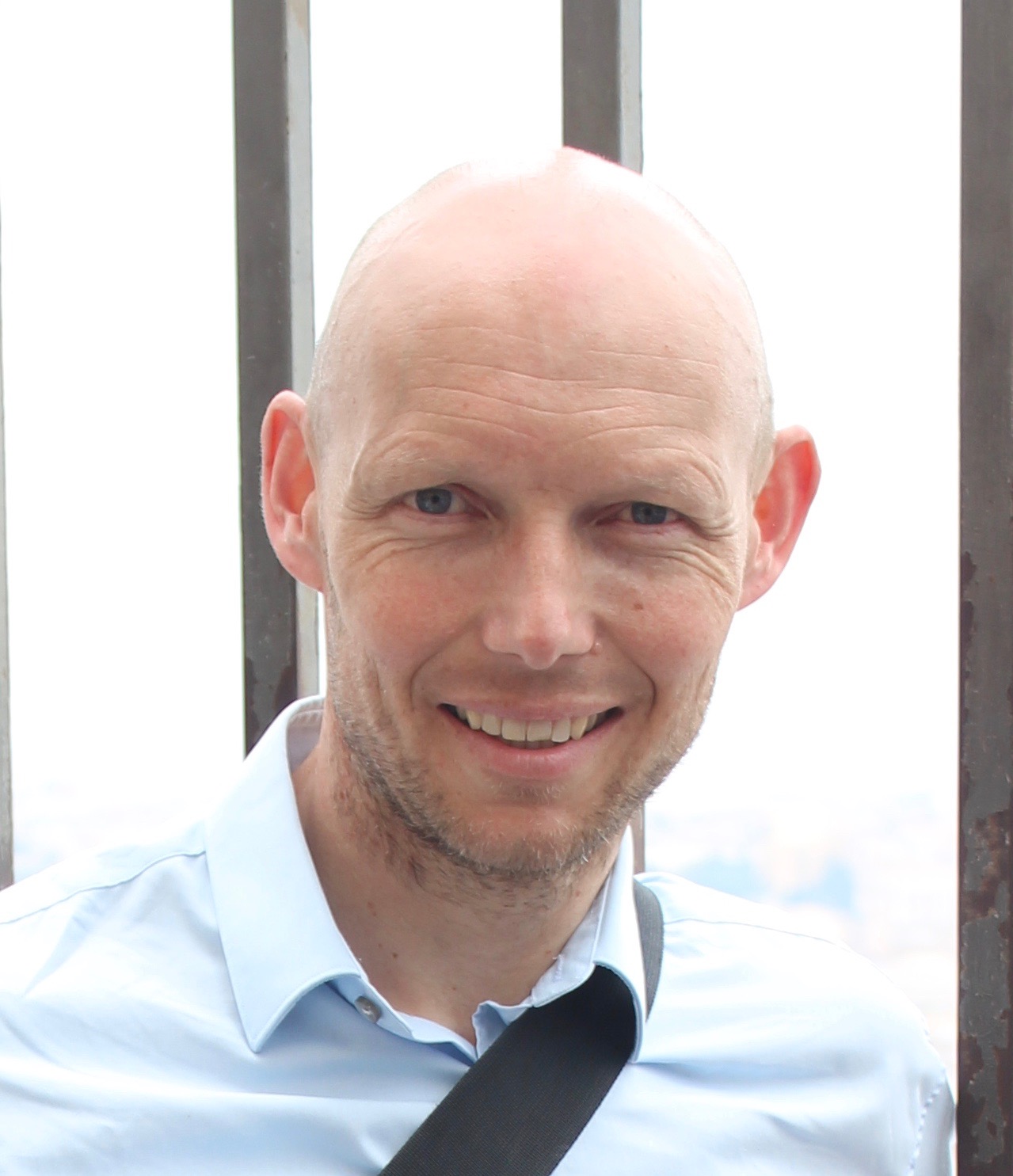 Erlend Wærum

Norwegian Program Manager
---
Erlend Wærum has worked as a Principal Officer at Oslo Prison for the past five years. Prior to that (2008-2015) he held various positions at the University College of Norwegian Correctional Service (KRUS). At KRUS, Erlend gained relevant experience in profiling correctional officer training, practical application of Norwegian Correctional Service principles, correctional officer recruitment, developing and teaching curriculum, and continuing education courses in security subjects. While at KRUS Erlend finished his master's degree in Public Management and Leadership from Oslo Met. His Master's thesis was about the reputation of Norwegian Corrections nationally and internationally. In addition to his master's studies, he was educated as a Prison Officer with complimentary training in guidance/mentoring, and project management. Erlend also holds a bachelor's degree in Sports Management.
Erlend is highly skilled in providing training to prison officer recruits, prison management, and officers and possesses a wide range of experience developed in the Norwegian Correctional Service. Erlend has worked in numerous correctional settings, including male and female prisons, closed and open prisons/units, and has led the education program for recruits and veteran officers. He is experienced in planning, teaching, evaluating and guiding Prison Officer Students.
Erlend has collaborated with Amend on various projects dating back to 2015. In 2019, he led a "train the trainers" program in multiple correctional facilities throughout Oregon, focusing especially on dynamic security, conflict management and risk management.

Kim Ekhaugen

Director of the International Unit in the Directorate of Norwegian Correctional Service
---
Kim Ekhaugen is the Director of the International Unit in the Directorate of Norwegian Correctional Service. In his current position, he is responsible for managing the EEA/Norway Grants funds in prison and probation service projects in a number of countries, including Romania, Poland, Lithuania, Latvia, Czech Republic, Bulgaria. In addition, he is responsible for cooperation projects between Russia and Norway and international cooperation in general. Mr. Ekhaugen has more than 30 years of service in the Norwegian Correctional Service. He held several management positions in Oslo Prison (the largest prison in Norway) from the lowest to the highest level. He was also responsible for conducting a pilot at a halfway house focusing on interdisciplinary action between prison staff, probation staff and social workers. The model that was created in 2000 is still an ongoing model for all halfway houses in Norway.

Craig Haney, Phd, JD

Senior Advisor
---
Craig Haney, Phd, JD (Co-Director) is Distinguished Professor of Psychology and the UC Presidential Chair (2015-2018) at the University of California, Santa Cruz. He served as one of the principal researchers on the highly publicized "Stanford Prison Experiment" in 1971. Since then, he has been studying the psychological effects of living and working in prison environments. His widely praised book, Reforming Punishment: Psychological Limits to the Pains of Imprisonment, was published by the American Psychological Association in 2006 and nominated for a National Book Award. His work has taken him to numerous maximum security prisons across the United States and in many other countries where he has evaluated conditions of confinement and interviewed prisoners and staff members about the broad psychological consequences of incarceration. In the late 1970s, Professor Haney began to study the unique psychological effects of solitary confinement and, over the last several decades, has conducted in-depth assessments of hundreds of solitary or "supermax" prisoners in a number of prison systems. Professor Haney has served as an expert witness in several landmark cases addressing the constitutional rights of prisoners in the United States, including Toussaint v. McCarthy (1983), Madrid v. Gomez (1995), Coleman v. Gomez (1995), Ruiz v. Johnson (1999), and Brown v. Plata (2011). In 2012, he was appointed to a National Academy of Sciences Committee studying the causes and consequences of mass incarceration in the United States and also testified at an historic hearing before the U.S. Senate examining the nature and effects of solitary confinement.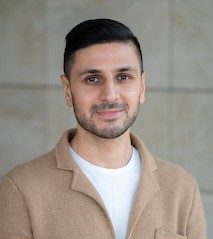 Adnan Khan

Community Advocacy and Program Development Consultant
---
Adnan Khan is the Co-Founder and serves as Co-Executive Director of Re:Store Justice a non-profit organization he founded while incarcerated. Adnan also created FIRSTWATCH while incarcerated, which is a media filmmaking project produced entirely by incarcerated men at San Quentin State Prison. Adnan committed his crime at the age of 18 and was sentenced to 25 years to life under the Felony Murder rule. After serving 16 years, in January 2019, Adnan was the first person re-sentenced under the bill he helped create. Today, he continues his advocacy work and filmmaking.
Jennifer Ozanne

Operations Consultant
---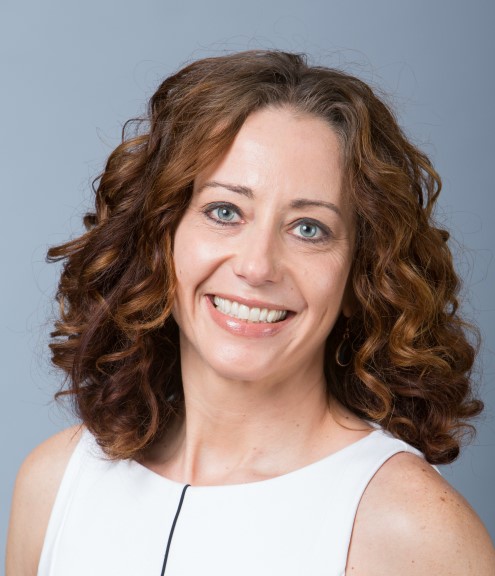 Carrie Lupoli

Educational Curriculum Consultant
---
Carrie is a passionate educator and coach who has dedicated her life to justice and equity while implementing practical solutions for sustainable change. Originally from the East Coast of the United States, Carrie was a special educator and school administrator. After relocating to Singapore, Carrie continued to fight for equity by founding the region's largest consulting firm to ensure all students received an appropriate education. From there she moved to Norway, Cleveland, Mexico and is finally back home to Connecticut with her two teenage daughters, husband and rambunctious cockapoo. As she believes improvements in both education and heath would greatly change the face of this country, she is also a certified nutrition coach and teaches clients a simple, sustainable approach to better health. She is an international speaker and trainer focused on shifting mindsets in adults and designing learning experiences to help them improve their practices for sustained change.
Current and Past Partners
---