Amend at University of California San Francisco is a team of experts in medicine, public health, correctional policy and education that has developed resources to support correctional leadership, residents in correctional facilities, correctional officers and advocates grappling with the life-threatening challenges of coronavirus and COVID-19.
Highlighted Resources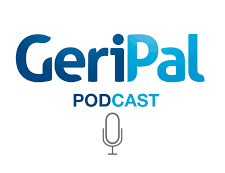 GeriPal Podcast: COVID-19 in Prisons with Dr. Brie Williams, Adnan Khan and Eric Maserati-E Abercrombie 
All Webinars
Prognostication and early release during COVID-19 for healthcare clinicians
Managing COVID-19 for people in prison or jail
Understanding COVID-19 for correctional officers
Jump straight to…
For Correctional Leaders
COVID-19 Management Checklist
Establish policies and practices to mitigate an outbreak in your facility.  Leverage the COVID-19 Policy Checklist.
Educate your staff and residents
Reduce resident count using Population Reduction Guidelines and make the case for decarceration. 
Limit transmission and outbreak through social distancing via small cohorts or "mini-communities"
Further reading
For Correctional Officers
COVID-19 Management Checklist
Watch this video to learn about COVID-19, how it spreads and how to lower your risk
Learn the difference between medical isolation, quarantine and solitary confinement and communicate the difference to residents
Learn about PPE (personal protective equipment), and how to put on and take off masks
Further reading
For Correctional Healthcare Staff
COVID-19 Management Checklist
Refer to this sample PDF to develop clinical guidelines for COVID-19.  Amend's evaluation and treatment algorithm can assist as you face challenges in correctional settings
Ensure staff and patients understand the distinction between medical isolation, quarantine and solitary confinement 
Understand the medical/public health rationale for decarceration during COVID-19 and follow these steps for immediate population reduction


Develop and communicate a medical prognosis for incarcerated patients
Understand Advance Care Planning for Incarcerated Patients and discuss with patients and other medical staff

Additional Questions? Email Amend
Further reading
For Advocates
COVID-19 Resources
All Amend Resources
Helpful Links